Description
Doc Solomon's University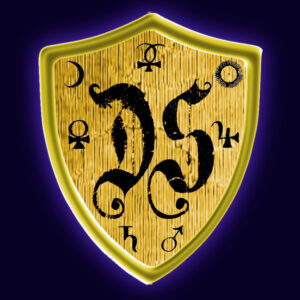 Welcome! This is where you can browse the classes and seminars offered by Fr. Aaron Leitch and Carrie Leitch. (Click here to learn more about us.) If you are interested in a class, click on it for complete information and enrollment. Keep checking back here for new classes, enrollment dates, etc. Also see our Facebook Page for announcements and updates.
Full Courses

Secrets of Solomon – Grimoire Magick Classes 101


Legends of King Solomon were popular in medieval Europe, eventually generating a "Solomonic" tradition among European mystics. These people were among the first to record aspects of their magickal traditions in book form- which we today refer to as "grimoires" (textbooks) – the ancestral backbone of modern magical traditions. This series, intended for beginners, is an in-depth exploration of Solomonic mysticism- with its methods explained step-by-step along the way. [8 Classes – ENROLL NOW]

Arcana: Tarot Classes for Beginners
To effectively interpret the imagery of the Tarot, it is necessary to understand where the Tarot originated and its transformation from game to an extensive source of esoteric knowledge and system of divination. This course will cover the more traditional symbolism of the Rider-Waite Tarot, along with the Golden Dawn Magickal Tarot and the Thoth Tarot for their extensive Qabalistic symbology. This is an eight (8) week, Beginner's Level Course in the Art of Reading Tarot. [8 Classes – ENROLL NOW]

The Abramelin Tradition – Performing the Rite in the Modern World


The Book of Abramelin is one of the most famous grimoires in the Western Occult Tradition. It only contains a single Rite – a months-long initiation to create a permanent connection with one's Holy Guardian Angel, and to establish authority over the spiritual forces of the earth and underworld. This is a six-month course, including classes and consultations designed specifically for those undertaking the Rite – however you are free to join us even if you just want to attend the classes. [10 Classes – ENROLL NOW]
One-Shot Classes

Working with the Ancestors – The Boveda (Ancestor Altar)


The ancestor altar is one of the first magickal tools created by a new witch, and one of her primary methods of working with the spirit world. It was from her ancestors that she drew her power, her spiritual insight and through whom she could perform nearly any form of domestic magick – healing, protection, divination, prosperity (crops, livestock, children), bringing money, etc, etc. In this class, adept sorcerers Aaron and Carrie Leitch will relate the history and philosophy behind ancestor work, explain how to construct your own ancestor altar (Boveda) and teach you how to put it to use. You will learn all of the important protocols for working with your ancestors safely and successfully. [One-Shot Class – ENROLL NOW]
Contact us for the current status of any out of stock items.